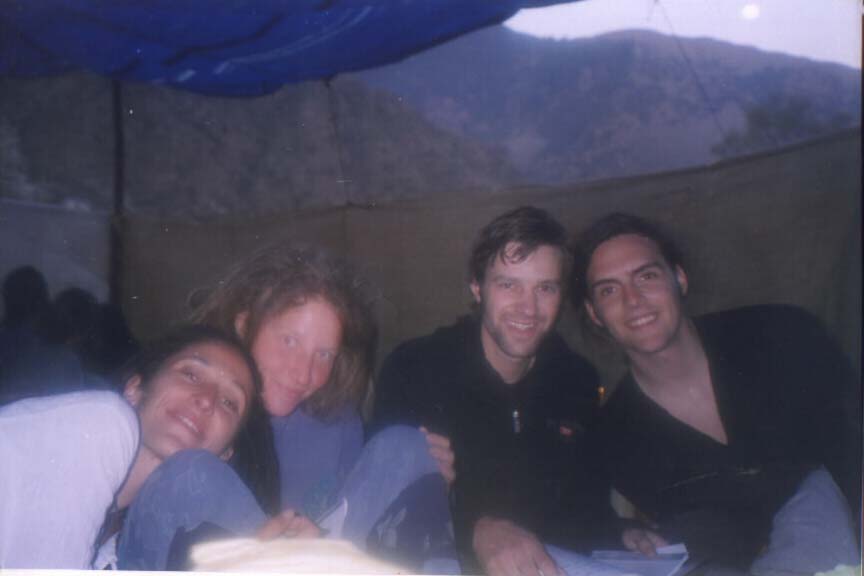 This is where we had pesach dinner, in the garden of Beit Chabad. Check out the background:-) The snowy mountains, and the moon,… and the 200 israelis, that you can't see in the background:-)) This is Aviv, from Israel, and two swedish boys.
Yesterday i went to Beit Chabad, for the friday service…i was surprised even yesterday there were more than 50 people there!
So now I try to send it quickly…
PS: What 's up with all of you? am i just sending pictures, and writing letters to myself???????