A couple of days passed since last time I wrote. Here is an update about the things that happened since: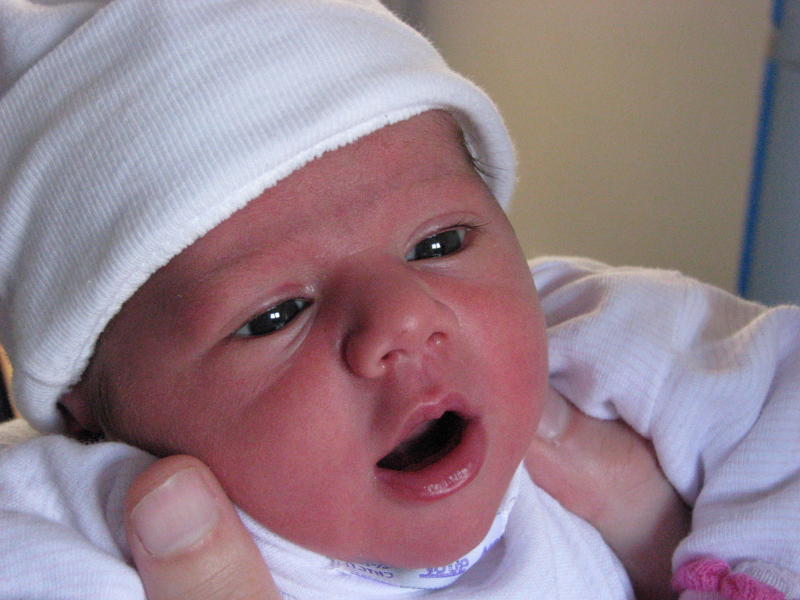 The 1st night at home was hard for all of us. Mom was very tired, she slept as much as she could, but I didn't give her much time. Dad woke up to every movement / sound I made. I didn't want to bother him, so I stayed silent. Then he JUMPED up, over mom, to see what happened to me. I think he doesn't sleep well. Every sound / silence wakes him up. I don't know what to do…
Early in the morning at around 6:00 I woke up as dad grabbed me from my bed. He woke up to a strange sound I made. Even mom noticed him when he jumped over her. Dad told her I was womiting. Mom asked him why he thinks so, dad explained that he heared me. Mom said he is too sensitive, maybe I was blurping. But then dad showed her my clothes and the bedsheet. It was yellow. So they decided to go to the doctor as early as possible. They even measured my temperature, but it was ok: 36.0. It was too early to go to the doctor, but they started to look for a doctor in the internet. Finally they found one that starts at 8:00.
We ate something and slowly we organized the bag we needed for the trip. Mom called the doctor, but the secretary said there's another doctor changing her, and we can come at 9:00.
We arrived at 9:30, went in, the doctor investigated me. Dad even bought the womit with him, but the doctor said if it only happened once it's ok. She said everything is OK with me, but I'm a bit yellow. (To remind you, the day before they released me from the hospital with bilirubin: 9, and told us that we need to check it the next day) The doctor gave us the needed "form 17" and she said it's better if we not go to Maccabi's lab to make the blood test, we should rather go to a hospital, 'cause there they can also treat me with "light" if needed.
So we went to Tel Hashomer hospital. Dad dressed up his military rag and put me on him. We waited a couple of minutes, then we went in to a room. My pulse was ok, then they took my clothes off. Did I tell you how I hate that? It's cold, and they touch me there… with wet tissue. I always cry…
But the worse thing just began. The doctor made a hole on my angle with a needle. Auuuu, it hurts! Then she pushed my angle until she got enough blood from me.
They gave my blood to dad, he had to run to another building of the hospital to make the test. In the meantime mom gave me milk.
After half an hour dad came back with 2 hamburgers, chips and a paper. They said it's ok, my bilirubin went down to 8. Another doctor investigated me, but I think this was for the burocracy only.
Finally we left at around 14:00 to Bat Yam, that's where grandpa and grandma live.