Today it's been 10 years I made aliya. It started just like any other day, although Hila and Alma whished me mazal tov in the morning to remind me. Late afternoon Hila called me to ask me if there's a chance I can come home "early" because it's been a hard day for her (Nadav has flu with fever for a couple of days) So after helping to find a bug, left the office, ran to catch the train. Only when I got off the train I thought for myself: I should write something to the blog after the children go to bed.
When I got home I saw that the lights of the garden were on. I thought that the cleaning lady or Nadav turned it on accidentally (happens sometimes, and we only discover it after sunset). But when I entered….. it was a surprise party! Then I also understood why all the parking lots in the street were occupied. My friends from the office, my previous work, some even from Hungary were waiting there. I was really surprised, had no idea about it. Thanks for all the friends and of course Hila, Sivan, Hen, Alma, Nadav for the organization!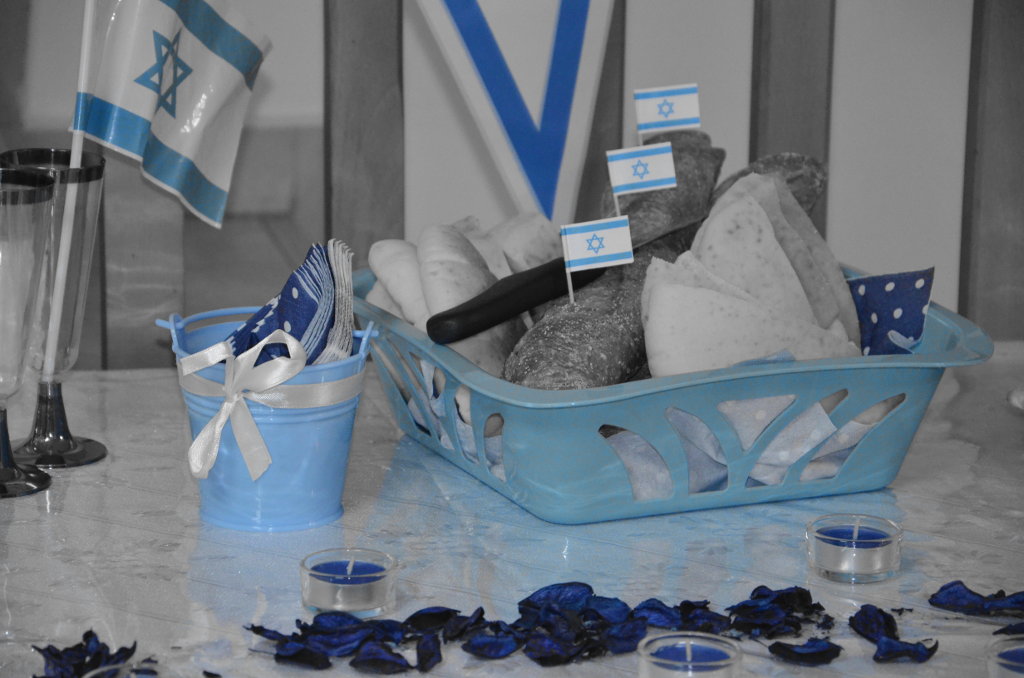 So what happened in these 10 years? Not easy to look back, remember, prioritize… I was too lazy to update the blog recently so I'll have to remember by heart.
2004. I made aliya, converted to Judaism in Kvutzat Yavne (kibutz), made brit mila, learned a bit in a yeshiva in Jerusalem.
2005. For the 1st time in my life my bank account went to minus (-100) After 5 month of searching I found my 1st job in Israel. Moved to Tel Aviv.
2006. Met Hila in speed-date.
2007. Took her to Hungary to my parents. On the way we got engaged on the airplane. Half a year later (exactly a year after the speed-date) we got married.

2008. Hila got

pregnant

. We moved to Ramat Gan. We had a late honeymoon (last time we were <=3) in Greece. Erzsi my grandfathers cousin passed away.

2009.

Alma 

was born on Purim. We bought a house and moved to Gan Yavne.

2010. After 5 years working in the same "place" (moved some offices – virtually even to Cyprus, the company changed name twice, being employee no. 1) moved on and left ForexYard. Started to commute to Jerusalem to work in Answers.com 

(leased car, 40000km/year)

2011. Answers was bought, we got an iPad 2. Two months later 2/3 of the employees also got a laptop. And got fired. Started to work in Conduit in Rehovot in the secret Emerging Technologies department. Now I can tell you, we worked on U Browser. Nadav 

was born in December. 6 week early. 7 minutes before I arrived. Our life has changed quite a bit ever since.

2012. Started to work in Alicanto

, back in Tel Aviv. After half a year  became a team leader. Visited NY and the silicon valley. Moti, my uncle passed away.

2013. Vacation in Holland 

with the whole family. Alicanto laid off the development teams. Started to work in Innovid.

2014. Surprise 

party …
There are probably another 2-3 things, but maybe in another post.